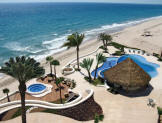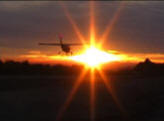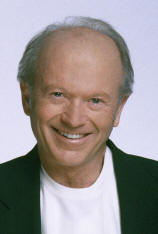 Get Two Realtors for the price of one!
---
Preston Westmoreland
Semper Fi Marines, says Preston as he salutes members of the Corps. Preston proudly served as a Sergeant in the US Marines in the 1960's. Few know the lay of the land more intimately than Preston. In 1999, he was honored by the Governor of Arizona for promoting the state with his "Arizona Getaways" radio program.

Although Preston has been a licensed Arizona real estate agent since 1988, for even longer, 26 years, was one of the most successful radio talk show hosts in the country. In October of 2008, Preston
was inducted into the Arizona Broadcasters Association Hall of Fame in a special dinner at The Buttes Marriott Resort in Tempe. His name was added to the Hall of Fame, joining other Arizona broadcasters like Hugh Downs, Steve Allen, Al McCoy "voice of the Phoenix Suns", Bill Heywood and Buck Owens. He also won the Marconi Award, radio's "Oscar" for best large market radio personality in the US, and twice nominated to the Radio Hall of Fame in Chicago. Voted by Phoenix Magazine "Best Talk Show Host", his program has been featured by every TV station and newspaper in Phoenix. See more:

He also was the radio "voice" for some of the area's most successful real estate projects-Troon, Grayhawk, Gainey Ranch, Stellar Airpark Estates as well as The Sedona-Oak Creek Chamber of Commerce, L'Auberge de Sedona, and Talking Rock community near Prescott.

Jumping into real estate in 2004, he was voted "Rookie of the Year" by Russ Lyon for the highest sales volume of any new agent. "I'd like to think I could live anywhere, but haven't found a better place than Carefree," he says, having moved here over 27 years ago. He and his wife Nancy produced the first video on desert survival ever made called Stay Alive. Paul Harvey, a valley resident, congratulated Preston on his broadcasts, and called "Stay Alive-a guide to survival in the Desert Southwest" a "First-Class Safety Briefing."

Preston and Nancy know what it takes to sell any kind of property, having completed the multi-million-dollar sale of the legendary Boulder House in North Scottsdale. One of the most famous homes in America, it was built inside a pile of rocks and featured on national TV and even on the cover of the Architectural Digest Magazine. It sold for $4.8 million dollars.
They currently list the most expensive property in Maricopa County, the historic 117-acre Gold Hill gold mine in Scottsdale, for $ 43 million dollars.
Nancy Westmoreland
As a former escrow officer and branch manager for First American Title, Nancy knows how to navigate through the complicated world of a real estate transaction. She managed successful offices in Carefree and also Fountain Hills for many years.

Nancy knows the area well, as a 30-year resident of Arizona and a Carefree homeowner for over twenty-six years. She's been a licensed Arizona real estate agent since 1988.

In her first year with Russ Lyon Realty, she was honored with a Chairman's Board Award for high sales volume. She knows the ropes of selling any kind of real estate, having sold an exclusive home on the runway of Carefree Skyranch in 2006. The $2.6 million sale still holds the record for the highest selling price amount on the private airpark. She also helped to negotiate the historic $ 4.8 million dollar sale of the Boulder House in North Scottsdale which was featured in the Arizona Republic. She and her husband currently list the most expensive piece of property in Maricopa County, the spectacular 117-acre Gold Hill gold mine, listed at $43 million dollars, and featured by the Republic newspaper and ABC15 television news.
Nancy enjoys flying around the state in their airplane, showing clients a "bird's-eye-view of unique properties. She's an avid camper and loves to explore Arizona by four-wheel-drive, and also in the past has enjoyed scuba diving, as an advanced diver, in some of the world's great dive sites, from the Blue Hole to Tahiti. A native of Iowa, she was raised in Hollywood, California.

Whether finding great deals under the head of Camelback Mountain in Paradise Valley, or finding properties in Carefree let Nancy help find your "Case de Sueno", your special Dream House!





Preston and Nancy Westmoreland are with Russ Lyon Sotheby's International Realty in Carefree, the area's luxury home specialists. This is the largest Sotheby's franchisee in the world and well-suited to find distinctive and unique homes to worldwide buyers. Preston and Nancy are also members of the Scottsdale Area Association of Realtors and the National Ass. of Realtor

s.